Product Description
HearthStone Wood Stove Replacement Glass

90-57005 glass kit Includes: Glass 11 3/16" H x 17 1/2" and 5 feet of 3/4" Glass Gasket

Mansfield Models 8010, 8011 & 8012
Homestead Model 8570 F and H
Older Model Heritage 8020

Caution: Before You Begin: Only Work on a cool stove. The replacement ceramic sheet has an infrared coating on one side. It will be identified with a label or the word "coated" on the infrared side. Be sure that this side is placed on the outside, away from the firebox.

PROCEDURE FOR WINDOW AND/OR GASKET REPLACEMENT
1. Remove the door by lifting it straight up off the hinges with the hinge pins remaining in the door. Place it face down (Use soft surface for enameled doors).
2. With the phillips screwdriver, remove the window frame screws to separate the window frame from the door.
3. Carefully lift the glass from the door.
4. Apply the new gasket to the current or new glass.
5. Place the gasketed glass onto the door. IMPORTANT: the side marked coated is placed away from the firebox.
6. Screw the window frame back on the door.
7. Install the door onto the stove.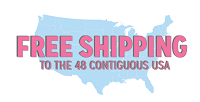 Product Videos
Custom Field
Product Reviews