Product Description
Avalon 996 Wood Stove - Y Baffle Support
#98900300 Replaces 90-5032
Baffle support, front "Y" bar - 22-1/4" long 1-1/2" x 1-1/2" x 3/16" angle with 21" long 1" x 3/16" deflector bar and 8" x 2" x 3/16" smoke deflector.
THIS IS NOT AN EASY INSTALL, PLEASE READ BELOW:
REMOVING THE BAFFLE (TOP) FIREBRICKS AND COMPONENTS

1. Make sure the appliance is cool and cleaned out.
2. Remove the door by opening it 90 degrees and pulling it upwards. Make sure to grasp the door by both ends. It is heavy and can be damaged.
3. Note the illustration to the right.The baffle firebricks can only be accessed after the ceramic blanket and holder have been removed.
4. Remove the ceramic blanket holder by reaching into the space between the door and baffle angle,grasping the holder and pulling it forward and rotating it down. Seethe illustration on the following page.
5. Remove the ceramic blanket by pulling it out between the baffle and door. It can be easily torn, souse both hands and an even pulling action.Ceramic Blanket Ceramic Blanket Holder Baffle Support Angle Firebrick (Underneath Ceramic Blanket) – The front edge rests on the baffle angle and the back edge on top of the firebricks at the back of the firebox.
6. Remove each of the baffle firebricks in the order listed on the illustration on the following page. Each fire brick is removed by pushing it from the bottom and feeding it out of the space between the baffle and the top of the firebox. The center three firebricks are removed by sliding them to the side first,then removing them in the same fashion. If the baffle support angle needs to be removed, use a hammer and a chisel maybe needed to knock the baffle support angle upwards and away from the ledge that holds it in place.
7. To re-assemble the baffle firebricks,follow the removal instructions in reverse order.When inserting the ceramic blanket, make sure it lines up and is flat before installing the ceramic blanket holder.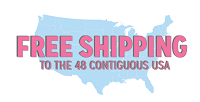 Warranty Information
Rocky Mountain Stove warrants, to the original purchaser, that the Avalon components above will be free of defects in material and workmanship for a period of one (1) year from the date of purchase. Rocky Mountain Stove will repair or replace, at its option, any or all of the components of an assembly determined by Rocky Mountain Stove to be covered by this warranty.
Product Videos
Custom Field
Product Reviews
Very well made , fits perfect. Super thick steel. Original one lasted 40 years. I am sure this one will last just as long

Perfect fit, great company to work with

Product fit perfectly in our Avalon 996. It is difficult to find these replacement parts. Very glad I stumbled on Rocky Mountain Stove. Product was shipped and delivered very timely. Overall, very happy with this purchase.