Product Description
Avalon and Lopi Wood Stove - S Baffle Support
#99900294
Baffle support front "S" bar - 17-5/8"" long 1-1/2" x 1-1/2" x 1/4" angle with 17-5/8" long 1" x 1/4" deflector bar.

Designed for use with the below Avalon and Lopi Wood Stoves,
Avalon Camano Wood Stove
Avalon 1250 Wood Stove
Lopi 1250 Wood Stove
Lopi Patriot Wood Stove
Lopi Answer Wood Stoves
Baffle Removal & Replacement
The Baffle Bricks are held up by the front air tube. Make sure to support or remove the baffle (Bricks) after removing the air tubes.
Lift the baffle support (and baffle firebricks) up then pivot the baffle support forward until it can be removed from the firebox.
Slide the bricks forward and tilt them downwards to remove.
To replace, follow the steps above in reverse order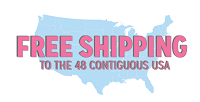 Product Videos
Custom Field
Product Reviews