Product Description
Lopi / Avalon Wood Stove - Rear T-Bar Baffle Support

OEM Factory Part - 99900278 - Baffle support Center "T" bar - 23-5/8"" long 1-1/2" x 1-1/2" x 1/4" angle with 23-5/8" long 1" x 1/4" deflector bar and 7" long 1" x 1/4" spacer bar (welded to top of angle at 90 degrees).
Designed for use the the bellow models:

Avalon 1190

Avalon Olympic

Lopi Liberty 1994-2019

Lopi Freedom Bay
Baffle Removal & Replacement
The baffle is held up by the front air tube. Make sure to support the baffle after removing the air tubes.
1. Lift up on the front portion of the front three firebricks.
2. Lift the front baffle support "Y" and rotate it forward until it can be removed.
3. Slide the center front firebrick forward and out the door opening. Then slide the side front firebricks towards the middle then out in the same manner.
4. Slide the center baffle support forward and out of the firebox.
5. Slide the rear firebrick forward and out of the firebox. NOTE: When the center rear firebrick are slid forward the damper plate will come to rest on the rear secondary air tube and rear air channel.
6. Slide the damper slider all the way forward.
7. Reach into the firebox and push up on the damper yoke until the damper yoke separates from the damper slider. Remove both the damper slider and damper plate by sliding them between the front two secondary air tubes.
REPLACEMENT INSTRUCTIONS:
1. Place the damper plate above the secondary air tubes in the rear center of the firebox.
2. Position the damper slider so the damper yoke inserts into the two tubes on the damper slider (make sure to have correct orientation). Then slide the damper slider over the damper plate until both are centered in the firebox.
3. Follow the instructions above in reverse order, starting with step number 5.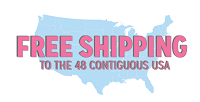 Product Videos
Custom Field
Product Reviews
Part was as pictured, brand new, well constructed, and works great. Great service too!

Very fast shipping & packaged well.

Awesome job. Exactly as ordered.

Put this in my lopi liberty to replace the old T support which had warped after years of use. New part went in without any drama and has held up to hot fires.