Product Description
HearthStone Tribute 8040 Wood Stove - Cast Front Outer Frame

DOOR FRAME OLD PART # 2010-440 NEW PART # 90-85410
Includes outer front frame, Mounting Hardware and Gasket

Designed for the HearthStone Tribute 8040 model only

This the matte black cast iron frame that the front door, hinges on and latches on to. The new and improved design uses a small steel flange for the front door to latch on-to replacing the older cast iron design that could break.

This is NOT THE DOOR that opens and closes on your stove.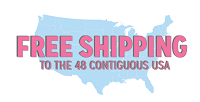 Product Videos
Custom Field
Product Reviews
Better than original, latch area is now replaceable. Worn latch is why I had to replace the frame.

Perfect fix for my old Tribute

My tribute had developed a broken latch and there was no way i could find that would fix it. Thankfully, this new frame has solved the problem. I replaced the door gasket as well since the new frame might not exactly line up where the old door frame connected.