Product Description
HearthStone Tribute 8040 Wood Stove - Replacement Baffle Kit
Part #90-76400

Kit Includes:

3120-040: Baffle Board

5021-066: Baffle Bracket

700-090: Stainless Steel Wire (cut into two 12" sections)

BEFORE YOU BEGIN: The fire must be out and the stove cool to the touch. The baffle will be shipped as shown below with the bracket and wires installed onto the baffle board.

PROCEDURE:
1) Remove the damaged baffle from the firebox. If it is still in place above the secondary air pipes, lift the back end up and so that the front edge of the baffle will come through between the two air pipes. Discard the original baffle.
2) Place the new baffle assembly in the firebox with the bracket on the top and to the rear of the firebox.
3) Work the back end of the baffle up between the front and rear secondary air pipes and allow it to drop down onto the pipes. Make sure the baffle support is in place on the front secondary air tube and that the baffle board is seated on the baffle support steel.
4) Each of the wires should be placed so that one end is in front and one end is in back of the rear air pipe. The loose ends of the wires can now be wrapped around the rear tube, twist tied and bent out of the way, as shown in the photo below.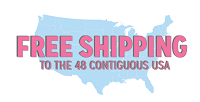 Product Videos
Custom Field
Product Reviews
Easy to install, arrived very quickly and safely