Product Description
Lopi FL / LX Wood Insert Blower Kit

Convection blower for older model Lopi FL and LX large wood inserts, 1982-1983 "2424" style wood inserts. Enclosed in a steel shroud with screen insert panels. Mounts under the ash lip with 2 clips that hook on the sides of the front convection openings.

Lopi 99000111 Blower Measurements: 25.5" Long X 3.5" Tall and 5" Deep.
For use on the below Lopi Models:
Lopi FL 1982-1983 Model Serial numbers 21000-25999

Lopi LX 1982-1983 Model Serial numbers 12000-21000
Operation:
1. The Blower is equipped with a variable speed motor which allows for ease in adjusting air flow into the room
2. To Operate, plug in and turn control knob all the way counterclockwise, this is the off position of the blower motor
3. Now turn knob clockwise until it clicks. This is the Fastest setting, to adjust continue adjusting clockwise to the desired speed.
4. When not in use ALWAYS TURN BLOWER OFF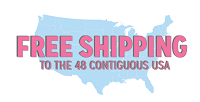 Product Videos
Custom Field
Product Reviews
Works great

love my blower cant believe the difference it makes diffently recommend a blower for every fireplace

read above

LOPI FL wood insert blower

I bought this blower a few weeks ago. So far it's been great. It fit my LOPI FL insert very well. The blower is quiet and powerful. Happy customer.