Product Description
Avalon / Lopi Wood Insert Blower 99000123
Lopi & Avalon Wood Insert Complete Blower Kit
OEM Lopi Part, NOT Aftermarket - Replaces # 99000128 Blower
99000123 Blower Housing: 18.375" long x 4" tall x 4.25" deep 7' cord - 115Volt / 60Hz / 62watts / .6 amps

Lopi & Avalon Wood Insert Front Blower. This blower includes a rheostat attached to blower housing and is backwards compatible to the old style 99000128 units.
Designed for use with the below wood insert models:

Avalon 1250-I Spokane 2009-2017

Avalon 1750-I Spokane 2009-2017

Lopi 1250-I Republic 2009-2019

Lopi 1750-I Republic 2009-2019

Lopi Answer (A-1, A-2, A3) 1984-1987

Lopi Answer Premier (A-4, A-5) 1986-1987

Lopi Answer-95 1989

Lopi Answer NT 1994-2004

Lopi Answer Insert 2004-2019

Lopi Answer NexGen 2020-

Lopi Revere Insert 2004-2019

Lopi Revere X-NT 1993-2004

Lopi X 1984-1986

Lopi X-88 1988

Lopi X-96 1990
Operating Instructions:
The blower will not turn on until the appliance is up to temperature (120-130F). Once up to temperature, the blower will operate at the speed determined by the position of the Rheostat knob. The blower will shut off once the appliance cools below 90F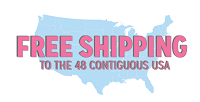 Product Videos
Custom Field
Product Reviews
Lopi/Avalon Wood Insert Blower 99000123

I was delighted to find this blower online. Received it in a short time, installed it and have a quiet blowing sensation from our LOPI. I'm looking forward to many months or years of performance.