Product Description
Lopi & Avalon Wood Stoves - Rear Mounted Blower
This blower replaces the older #99000138 Blower
OEM Travis Industries Convection blower, rear mount, universal to almost all Lopi and Avalon freestanding wood stoves. Bolts to lower back edge of stoves with three bolts (1/4-20 x 1/2" swageform).

Compatibility (Freestanding Models Only Lopi 99000118)

Lopi Answer 1994 - 2019

Lopi Patriot 2001 - 2006

Lopi Endeavor 380 NT 1995 - 2004

Lopi Endeavor 2005 - 2019

Lopi Liberty 1994 -

2019

Lopi Leyden 2006 - 2012

Lopi 1250 2006 - 2019

Lopi 1750 2006 - 2019

Lopi 380 / 440 / 520 Wood Stoves
Compatibility (Freestanding Models Only Avalon 99000118)
Avalon Pendleton (745 & 790) 1994 - 2012

Avalon Rainier (945 & 990) 1994 - 2017

Avalon Olympic (1190 & 1196) 1993 - 2017

Avalon Arbor 2007 - 2012

Avalon 1250 2006 - 2019

Avalon 1750 2006 - 2019

Avalon Mission 2000 - 2005

Avalon Cottage 2002 - 2005

Avalon Camano 2010 - 2014

Avalon 796 1990 - 1993

Avalon 996 1990 - 1993

Packing List
• Rear Blower • Snap Disk Assembly • Snap Disk Hanger • Three 1/4" 20 Thread Cutting Screws

Specs: 150 CFM, 1.8 AMPS, 115 VOLTS, 207 WATTS

This fan will NOT fit any of the Avalon or Lopi Fireplace Inserts

Operating Instructions:
The blower will not turn on until the appliance is up to temperature. Once up to temperature, the blower will operate at the speed determined by the position of the blower knob. The blower will shut off once the appliance cools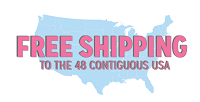 Product Videos
Custom Field
Product Reviews
Quick transaction OEM as described great customer service

from time of ordering the blower to receiving it was very quick, installation of the blower was very simple and straight forward, the blower works great and i would not hesitate to order from this company again

Wow , 1st it was super easy to install and 2nd How did we go through winter without this ?So much more efficient ,we are using half the wood as before and the house heats up 2x as fast

Way better to have this blower than to not have a blower

Overall, i am pretty pleased with this blower. The price was higher than i expected ($350) and it is louder than i would like at slow speeds, but the efficiency improvement from the stove is unmatched from any type of exterior mounted fans. Especially those heat powered fans: those are entertaining, yes, but provide no efficiency value. I would like to compare it to one of the aftermarket systems, but have little hope that they will be much better.

Works pretty well. Except that the thermostatic switch is a little slow to respond. Slow to turn on when the stove is warming up, and slow to turn off when the fire is going out. The fans could stand to be quieter as well.

LOPI & AVALON WOOD STOVE BLOWER 99000118

The order came in less than a week. The fan was priced about 25% less than other online sellers and it's original equipment, not after market stuff. Very satisfied. Just took the old one out and bolted the new one in - very quick and easy.

LOPI & AVALON WOOD STOVE BLOWER 99000118

It would have been nice seeing the wires that go in between the stove with heat resistant covering. Other than that I will enjoy the warmth it will make....