Product Description
Jotul C550 Wood Insert - #156476 Left Side Blower
4" x 4" x 8.75"

Designed for the Jotul C550 Wood Insert

The new style blower is harder to install then the old style, you have easy access to the blower via the lower grill, but to remove the old and install the new blower you will have to take the face off of the insert.

The dual blowers will enhance heat circulation around the firebox and out into the room. In the Automatic setting, the blowers are controlled by a heat activated switch (snapstat) that will only function when the speed control is ON. After the fire has been burning for a time, the snapstat will react to the heat and activate the blowers. Conversely, the blower will continue to operate until the snapstat cools as the fire wanes. The blowers will then shut off automatically.

Blower Maintenance
In order to ensure that the blower delivers many years of reliable performance, you should inspect it regularly and clean it of any household dust and debris that may have accumulated. This is particularly important if there are any pets in the home. Always disconnect the blower from its power source before cleaning. Use a vacuum with soft brush attachment to clean the blower housing and compartment, as well as the area under the insert firebox.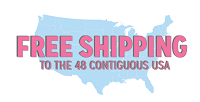 Product Videos
Custom Field
Shipping
Free Shipping to the 48 contiguous states
Product Reviews
Left side blower for Jotul 550 Rockland wood stove insert

I had to replace both blowers at the same time, and these seem superior to OEM, but time will tell. Unlike OEM, these don't slide right in, because they are taller. NOT A PROBLEM. Simply remove the two 10mm nuts that hold the bottom trim rail in place, and you have all the room in the world to easily install the blower.