Product Description
Avalon Wood Insert Front Mounted Blower Kit

This convection blower is a front mount style blower for the following
Pendelton fireplace insert (745/790/796/700)
Rainier fireplace insert (944/90/996/901).
Also used on Avalon Olympic 1196 with 21" wide ashlip.
The exterior of this Blower kit measures 21-1/8" x 4-3/8" x 3-3/4"

This fan clips to the front edge of the lower air chamber, and has a variable speed rheostat control. Specs: 150 CFM, 1.8 AMPS, 115 VOLTS, 207 WATTS


INSTALLATION INSTRUCTIONS
1. On the Avalon Rainier (945/990) and Olympic (1190), remove the button plug located underneath the control knob on the blower assembly. Remove the wood air control knob on the appliance, located below the ashlip, by unscrewing it with a phillips head screwdriver.
2. Place the blower assembly near the appliance and insert the snap disk into the lower left convection chamber (see the illustration on the following page). It should wedge into position in back of the stiffener on the left side. It does not fit tightly, remove it and bend the metal legs to make it taller. The round disc must be facing upwards and come in contact with the bottom of the firebox for the blower to operate correctly.
3. Before sliding the blower assembly in place, make sure the wires leading to the snap disk are routed above the left side blower outlet (to prevent damage to the wires during installation). Slide the blower assembly underneath the ashlip so the two clips on the lower back edge of the blower assembly slide over the front edge of the baseplate. You should be able to feel the blower assembly snap into place as you slide it in. On the Rainier (945/990) and Olympic (1190), attach the extended air control rod by inserting it into the knock-out on the blower assembly and screwing it onto the threaded rod. Then attach the wood air control knob that was removed in step 1 to the extended air control rod.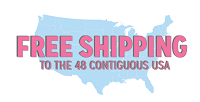 Product Videos
Custom Field
Product Reviews
Great blower unit for my Avalon wood stove. Easily installed and works just as advertised. Would recommend it to anyone looking to increase the heat output from their stove.

Great unit easy install cooks you out of the room

Needed a replacement as my original blower went out. Product shipped out quick! Received new blower packaged well and ready to go straight out of the box.

Fast shipping, item as promised. Great seller, thanks!

I bought this to replace the old blower assembly I had which vibrated terribly and had an on/off toggle switch vice rotary with snap disc. This is so much better as it shuts the blower off automatically . Very quiet and puts out a lot of air.

Correct product came in a timely fashion!