Product Description
Avalon Olympic Wood Insert Front Fan Kit

Front Mounted Convection blower for the Avalon Olympic (1190/*1196) Wood Inserts. Variable speed control. Fan clips into the lower convection chamber openings under the ash lip.
Specs: 150 CFM, 1.8 AMPS, 115 VOLT, includes 250-02132 Rheostat

Compatible with: Newer style 1196 Olympic and 1190 Olympic Wood Inserts with a 24 - 1/4" long ashlip only

This part is only for the model(s) listed above and will not fit any other models of stoves. Travis (Avalon/Lopi) has made many different models of Wood Inserts over the years and most of them have unique parts that only fit that particular model of stove.

For the Older 1196 inserts with shorter 21" ashlip , Please see fan kit 99000137


INSTALLATION INSTRUCTIONS
1. On the Olympic (1190), remove the button plug located underneath the control knob on the blower assembly. Remove the wood air control knob on the appliance, located below the ashlip, by unscrewing it with a phillips head screwdriver.
2. Place the blower assembly near the appliance and insert the snap disk into the lower left convection chamber (see the illustration on the following page). It should wedge into position in back of the stiffener on the left side . It does not fit tightly, remove it and bend the metal legs to make it taller. The round disc must be facing upwards and come in contact with the bottom of the firebox for the blower to operate correctly.
3. Before sliding the blower assembly in place, make sure the wires leading to the snap disk are routed above the left side blower outlet (to prevent damage to the wires during installation). Slide the blower assembly underneath the ashlip so the two clips on the lower back edge of the blower assembly slide over the front edge of the baseplate. You should be able to feel the blower assembly snap into place as you slide it in. On the Olympic (1190), attach the extended air control rod by inserting it into the knock-out on the blower assembly and screwing it onto the threaded rod. Then attach the wood air control knob that was removed in step 1 to the extended air control rod.
OPERATION INSTRUCTIONS
The blower will not turn on until the appliance is up to temperature. Once up to temperature, the blower will operate at the speed determined by the position of the blower knob (see the illustration below). The blower shuts off once the appliance cools.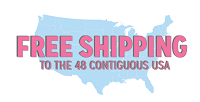 Product Videos
Custom Field
Product Reviews
Avalon Olympic Wood Insert Fan 990000190

Perfect fit and the replacement blower actually is performing significantly better than original unit...saving substantial use of heating wood

good match for an old stove

Perfect fit for an old Avalon Olympic stove. Did away with the snap switch long ago. Just connect the two wires that used to go to the switch and you're good to go, if that is your wish.

I was very pleased that the fan fit perfectly. I decided to not use the temperature switch but using the old fan I was able to connect the two wires to just turn on and turn off the new fan.
It is working well.
Thanks

Great fan. Replaced my original fan purchased about 18 years ago. Fan control is great and remote temp sensor works great. Only shock is the unit doesn't come with the wood knob. It does include the new shaft, but no knob. Ridiculous.

Avalon Olympic Wood Insert Fan

The fan works perfectly and was delivered as promised. It was difficult to find to begin with as the manufacturer doesn't make the stoves anymore but Rocky Mountain Stove had it and came through and we are extremely happy with the fan and Rocky Mountain Stove.
Glad I found them and Ryan responded very quickly. Great doing business with them.

Sincerely,
Jim Heintz