Product Description
Avalon Rainier Wood Stove & Insert - Stainless Steel Airtube Kit

OEM Avalon Part - 98900209
For use with the below Avalon Stoves and Inserts
Rainier 945 Serial # 1000 and UP
Rainier 990 Serial # 1000 and UP
Includes:
1 - front 18-1/4" long secondary air tube

1 - rear 18-1/4" long secondary air tube

2 - 1" retaining sleeves (#100-11001)

4 - 1/4" roll pins (#98900357)

1 - instruction sheet.
1. Removing the existing Air Tubes
The air tube sits in a socket that is welded to one side of the stove and is held in place by a retaining collar with two push or roll pins on the other side. Remove the push pins by pulling them out with pliers or by prying them out with a flat blade screwdriver. Remove roll pins by using the pointed end of the roll pin tool and a hammer to drive the roll pin into the center of the air tube. Slide the retaining collar toward the center of the stove. You should be able to remove the air tube by pulling it down and out of the socket. If you can not do this, then you will need to cut the tube in two, and then remove and discard the pieces.
2. Installing the new replacement tubes
a. Slide the retaining collar onto the end of the air tube with the single hole close to the edge.
b. Place the opposite end of the tube into the socket that is welded to the side of the stove. Align the single hole near the edge of the tube with the single hole in the stub of the pipe welded to the opposite side of the stove.
c. Slide the retaining collar to the right so that it over laps the air tube and the pipe stub on the right side of the firebox.
d. Line up the holes in the retaining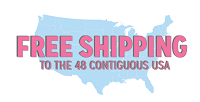 Product Videos
Custom Field
Shipping
Free Shipping to the 48 contiguous states
Product Reviews
Avalon Rainer Airtube Kit

First, these components are an exact match to the original (I'm guessing) parts I'm replacing. That's to the good. However, the pins themselves are such a tight fit that I was concerned with damaging the stove itself, had I used the force I deemed necessary to get the pins fully into place in the tubes. I did manage to get one pin per tube about 60% in place, which is sufficient to keep the tube stable. I'm not an engineer, but I suggest that a better (original) design would have been to have a threaded connection instead. Not a negative to this review, overall. I'm just sayin.

Perfect replacement part for my Avalon Rainier wood stove. Delivery time was amazing. Ordered it in the afternoon and it was at my doorstep by noon the following day. And delivery was free!