Product Description
Avalon & Lopi 98900210 - Replacement Air Tube Kit
Designed for use with the below models:
Avalon Olympic 1190 1994 - 2017

Lopi Freedom Bay 1995 - 2017

Lopi Liberty 1994 - 2019
Air tube kit 98900210 Includes:
3 - front/center/rear 22-7/8"

SS

secondary air tubes

3 - 1" retaining sleeves

6 - 1/4" roll pins

1 - instruction sheet.
1. Removing the existing Air Tubes:
The air tube sits in a socket that is welded to one side of the stove and is held in place by a retaining collar with two push or roll pins on the other side. Remove the push pins by pulling them out with pliers or by prying them out with a flat blade screwdriver. Remove roll pins by using the pointed end of the roll pin tool and a hammer to drive the roll pin into the center of the air tube. Slide the retaining collar toward the center of the stove. You should be able to remove the air tube by pulling it down and out of the socket. If you can not do this, then you will need to cut the tube in two, and then remove and discard the pieces.
2. Installing the new replacement tubes
a. Slide the retaining collar onto the end of the air tube with the single hole close to the edge.
b. Place the opposite end of the tube into the socket that is welded to the side of the stove. Align the single hole near the edge of the tube with the single hole in the stub of the pipe welded to the opposite side of the stove.
c. Slide the retaining collar to the right so that it over laps the air tube and the pipe stub on the right side of the firebox.
d. Line up the holes in the retainer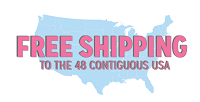 Warranty Information
Rocky Mountain Stove warrants, to the original purchaser, that the Avalon / Lopi components above will be free of defects in material and workmanship for a period of one (1) year from the date of purchase. Rocky Mountain Stove will repair or replace, at its option, any or all of the components of an assembly determined by Rocky Mountain Stove to be covered by this warranty.
Product Videos
Custom Field
Shipping
FREE SHIPPING to the Contiguous 48 United States
Product Reviews
Very fast shipping & packaged well.

Awesome job!!

Placing the spring pins is impossible. I ended up using the original push pins as i was unable to get new pins to work. No room to press pin's in when inside stove Everything else was great