Product Description
Avalon and Lopi - Airtube Pins 98900357 - 6 Pack

As of 3/19/2002 Roll pins have replaced Lopi Push Pins on all air tubes. 1/4" x 5/8" long roll pins. For air tubes on Avalon and Lopi wood burning stoves & inserts. Package of 6 pins.
If you are looking for the old style 1/4" stainless push pins (aka hammer rivet) you can typically find those at a hardware store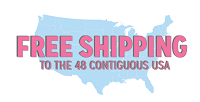 Product Videos
Custom Field
Product Reviews
Avalon & Lopi Airtube pins

These replacement parts are an exact copy of the pins I replaced, which I 'm guessing were the originals. (I inherited this stove 5 years ago). They're a little stiff to insert into the receiving holes in the airtubes. I managed to get one pin into each tube, which seems sufficient to keep the tube stable. I was concerned about cracking the iron/steel of the stove itself if I had were to have used the force I deemed necessary to insert the pin in place.