Product Description
Avalon 996 Wood Stove - 98900204 Air Tube Kit
For use with only the below model and serial number stoves:
Avalon 996 Wood Stoves serial #'s 1200 - 11696
The stoves that use the 98900204 have two sockets welded into the stove that are the same size, This air tube slides into each socket and the sleeve connects the two air tubes together in the middle
Air tube kit A-5. Includes:
2 - 10-15/16" long secondary air tubes

1 - 1-1/2" long retaining sleeve

2 - 1/4" 1/4-20 SHSS

1 - 1/8" hex key

1 - 1/4" roll pin (#98900357)
Step 1: Remove the old airtube
1. Remove existing roll (retaining) pin by using the pointed end of the roll pin tool and a hammer to drive the roll pin into the center of the air tube. Refer to Diagram B
2. Slide the old airtube to the right as far as it will go. The left end should drop out of the retaining sleeve on the left side. Pull the left side down to clear the sleeve and pull the tube out of the right sleeve. You may need to clamp the pipe with Vise Grips™ and twist it as you pull it out. If you can not do this, then you will need to cut the tube in two, and then remove and discard the pieces.
Step 2: Install the replacement tube
1. Slide the left side airtube (1) into the left sleeve (air holes face forward). Slide the retainer collar over the left airtube. Refer to Diagram C.
2. Slide the right airtube (2) into the right sleeve (air holes face forward). Be sure the larger retaining pin holes in both the tube and sleeve line up. 3. Using the roll pin installation tool, install the roll pin into the hole in the sleeve to lock the air tube in place.
4. Slide the left side airtube (1) over to meet the right side air tube. Slide the retainer collar (3) to the right and center it over the joint between the two tubes. Using a 1/8" Allen (hex-key) wrench, firmly tighten the two set-screws into the retainer collar.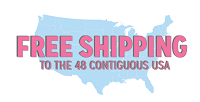 Warranty Information
Rocky Mountain Stove warrants, to the original purchaser, that the Avalon Lopi components above will be free of defects in material and workmanship for a period of one (1) year from the date of purchase. Rocky Mountain Stove will repair or replace, at its option, any or all of the components of an assembly determined by Rocky Mountain Stove to be covered by this warranty.
Product Videos
Custom Field
Product Reviews
Made a huge difference in how the stove burned. Only negative is I had to tap the collar to get the set screws in. I was at camp and didn't have taps with me.