Product Description
Regency and Waterford Stoves - 910-157 Replacement Blower
This Regency 910-157/P Blower Fan Kit is designed to be used to replace the blower motor in most Regency Wood Stoves and Inserts including Models: CS2400 Alterra, FP90, P42, R90, EX90, F1100, F2100, Regency WarmHearth Z2510L. F2400M, F5100, F2402M, and F3100 Classic and some Hampton Gas stoves Hampton H200, H27, HI200, HI300, HI400. Regency Horizon HZ40E. U43, U45.
This Replacement Blower was also used on the Waterford E61 Emerald Gas Insert and Waterford Tara T25.

This is a OEM Regency (FPI) Part
115 Volt 1.1 Amp (High) .5 Amp (Low) 53 watt CCW Rotation Blower Measurements: 12.75" x 4.5" x 4.25"
Total Measurements: 14.5" 4.5" x 4.25"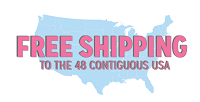 Product Videos
Custom Field
Product Reviews