Product Description
Lopi/Avalon Small Stove Ignitor 99300148
Avalon & Lopi Small Pellet Stove & Inserts
OEM Factory Ignitor,
Ignitor assembly for small pellet stoves and inserts starting with 1997 models. This ignitor is different from the earlier 1993-96 version because the mounting screw hole is on the right side of the mounting plate, not on the top.
COMPATIBILITY
Avanti Pellet Stove or Insert

Heritage Bay Pellet Stove or Insert

Avalon Newport and Newport Bay,

Lopi Pioneer and Pioneer Bay
INSTALLATION INSTRUCTIONS
Follow the instructions below to replace the igniter.
Warning: Disconnect the power cord and allow the heater to cool prior to conducting service.



Free Standing Stoves
Open the right-side panel. then Remove the rear access panel

Inserts
Disconnect the pellet vent and pull the insert out of the fireplace enough to access the rear of the insert
1. Remove the Convection blower
2. Remove the Igniter.
3. Place the new igniter in place and attach it using the screw removed in step 2.
4. Re-install the blower, following the instructions in step 1 in reverse order. Be careful to not snag or damage wiring while installing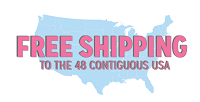 Product Videos
Custom Field
Product Reviews