Product Description
Jotul F 400 CB Castine Wood Stove - Rear Burn Plate
#104081


Installation instruction:
1. Remove the venting from the flue collar
2. Reach in though flue collar and remove Upper Baffle Plate Upper Baffle Plate
3. Front the inside of the firebox, turn both baffle retaining clips inwards towards the center of the baffle (see picture above)
4. Lift baffle and push to one side to allow the other side to drop down into the firebox. remove baffle from stove.
5. Lift out old Rear Burn Plate and install new Rear Burn Plate
6. Re-Install baffle by lifting one side up first, slide baffle over to that side of the stove and lift the other side of the baffle into place
7. Center baffle and turn Baffle Retaining Clips outward to hold baffle in place
8. Re-install Upper Baffle Plate
9. Reattach venting to the flue collar.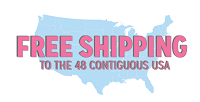 Product Videos
Custom Field
Product Reviews