Product Description
Jotul 118 Wood Stove - Side Burn Plate
#101517 Replaces Jotul 100739

This is a UL FireBox side liner for the Jotul 118 Wood Stove built between 1972-1983 Only. If you have a Non-UL Stove it maybe required for you to grind the openings on the plates to get them to fit on the hooks in your stove. Each plate has three holes for mounting to the side of the stove so that it will work for either side of the stove.
This Cast Iron side burn plate is 22" by 12" overall and 1/4" thick.
The three holes are centered on the liner and the 1" square holes are spaced 5 5/8" center to center
If you are wanting to replace both sides on your stove you will need to order two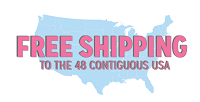 Warranty Information
Rocky Mountain Stove warrants, to the original purchaser, that the Jotul components above will be free of defects in material and workmanship for a period of one (1) year from the date of purchase. Rocky Mountain Stove will repair or replace, at its option, any or all of the components of an assembly determined by Rocky Mountain Stove to be covered by this warranty.
Product Videos
Custom Field
Shipping:
Free Shipping to the 48 contiguous states
Product Reviews
I purchased two of these and a top baffle as part of a restoration on my 118-B. The overall quality and fitment is awesome. I've been burning for a few months with them now and have recommended this site to several neighbors with the same model. It's great to know there's an available source for quality replacement parts for these old stoves.

I needed to replace the side burnplates in our 40 year old Jotul 118 - I didn't realize there was a difference between the original 118, and the 118s of the past 38 years or so. I accidentally ordered F118 side plates from Rocky. When I contacted them, they were very helpful - send me an RMI and UPS pickup for the F118s, I returned them, they promptly credited my CC, and then I ordered the proper 118 plates. Shipping was fast, both sets of plates were well packed - I recommend this store.

After purchasing a jotul 118 to restore and use in my off grid cabin build. I found myself in need of these burn plates as the old ones which were in it were the original and cracked and the non-ul type. After much searching I found these plates available in short number in just a few locations in the united states' and I chose rockey mountain stoves as my store to purchase. The entire transaction went smooth and look forward to doing a review of my jotul 118 on my YouTube channel and dropping a word in for rocky mountain stoves when my off grid cabin is complete.

Replacement baffle/Jotul 118

I have had my Jotul 118 since the late 1970's. It was basically the sole heat source for our home. The original baffle warped maybe 10-12 years later but I still used the stove. We built a new house 10 years ago in Warren and the stove is still in use in my shop and I cannot say enough how pleased I am with your product, the fit and the quality of the piece., Much higher quality than expected. So now I'm starting to save for the other one i need!

I found this burn plate to be better than the one that came with my stove.

I purchased my Jotul 118 new in 1976 and have been burning it every winter since. I've made burn plates for it my self over the years. The design of your plate looks as if it will keep it from warping. I hope it dose, time will tell.