Product Description
Jotul 118 Wood Stove Side Burn Plate
#101517 Replaces 100739

This is a UL FireBox liner for the older Jotul 118 stove (1972-1983) Only.
This side burn plate is 22" by 12" overall and has three holes for mounting to the side of the stove and will work for either side of the stove.
The three holes are centered on the liner and the 1" square holes are spaced 5.5" center to center
If you are wanting to replace both sides on your stove you will need to order two plates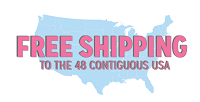 Warranty Information
Rocky Mountain Stove warrants, to the original purchaser, that the Jotul components above will be free of defects in material and workmanship for a period of one (1) year from the date of purchase. Rocky Mountain Stove will repair or replace, at its option, any or all of the components of an assembly determined by Rocky Mountain Stove to be covered by this warranty.
Product Videos
Custom Field
Product Reviews
Replacement baffle/Jotul 118

I have had my Jotul 118 since the late 1970's. It was basically the sole heat source for our home. The original baffle warped maybe 10-12 years later but I still used the stove. We built a new house 10 years ago in Warren and the stove is still in use in my shop and I cannot say enough how pleased I am with your product, the fit and the quality of the piece., Much higher quality than expected. So now I'm starting to save for the other one i need!

I found this burn plate to be better than the one that came with my stove.

I purchased my Jotul 118 new in 1976 and have been burning it every winter since. I've made burn plates for it my self over the years. The design of your plate looks as if it will keep it from warping. I hope it dose, time will tell.