Product Description
Jotul F3CB Wood Stove / 3 Classic Gas Stove - Replacement Glass
#126140 Designed for use with the following models:
Jotul F3CB Wood Stove
Jotul 3TD Wood Stove
Jotul 3 Classic Gas Stove
Measures 14 1/8 x 9 1/8
This item is the Replacement Glass ONLY, if you need the glass gasket also please order 1/4" gasket from the choices below. If you need any other gaskets for the stove we would recommend the Jotul gasket kit, the Harman 1/4" gasket kit is self adhesive so you would not need to order cement. The Meeco 1/4" Gasket is gasket only so you would also need to order cement to attach the gasket to the stove
Glass Removal:
Never operate the stove with a cracked or broken glass panel.
1. Remove the door from the stove and place on a flat surface.
2. Carefully remove all of the glass clips from the inside of the door.
3. Gently remove all pieces of the glass panel and gasketing.
4. Remove all remaining debris from the glass area using a wire brush.
5. Apply a small bead of gasket/stove cement and the new gasket. Do not overlap the ends of the gasket rope.
6. Center the new glass panel over the gasket and reinstall the glass clips. Important: Gradually tighten the glass clips in an alternating pattern as you would a vehicle wheel.
7. It may be necessary to re-tighten the glass clips after the stove has been burned for a few hours and the gasketing has seated.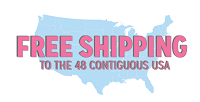 Warranty Information
Rocky Mountain Stove warrants, to the original purchaser, that the Jotul components above will be free of defects in material and workmanship for a period of one (1) year from the date of purchase. Rocky Mountain Stove will repair or replace, at its option, any or all of the components of an assembly determined by Rocky Mountain Stove to be covered by this warranty.
Product Videos
Custom Field
Product Reviews
Door glass for a jotul F3CB

Very happy with purchase. Fits as it should. Was a good price and free shipping.