Product Description
HearthStone Shelburne Wood Stove
With classic good looks in embossed cast iron, large heating capacity and mid-size dimensions - the Shelburne is remarkably functional, beautiful and adaptable to a variety of spaces. Perfect for a mid-size home, the Shelburne wood stove can warm large areas in your home when fully loaded. An over-sized, self-cleaning window allows for easy loading and great fire viewing.
FEATURES
Air entering the firebox through the stove's secondary air tubes ignites the gases rising off the burning wood. The resulting light and flames provide dazzling fire viewing, even when the fire is burning at a low rate.
top or rear flue collar
Flexible installation; stove can be installed as a freestanding unit or as a hearth stove.
Outside air adapter (optional): Improved efficiency in today's newer "airtight" homes; reduces cold air drafts along the floor.
Rear heat shield (optional): Stove can be installed closer to a wall because clearance requirements are reduced; creates a convection passageway between shield and back of stove to allow fan to circulate air through house.
Fan with built-in thermostat and rheostat (optional): Helps spread heat evenly throughout home Use of rear heat shield required.
SPECIFICATIONS
Heats up to ......................................600-1,600 sq ft
Firebox Capacity ............................2.0 cu ft
Size ...................................................Up to 60,000 btu's
EPA Certified...................................Yes - 2.1 g/hr
Efficiency .........................................Up to 77%
Maximum Log Length ..................20′′
Flue Exit & diameter ..................... top or rear - 6′′
Convection blower..........................Optional
Glass Size .........................................8.75"H x 7.75"W (68sq.in.)
Measurements..................................29"H x 26"W x 21"D
Actual weight ..................................400 lbs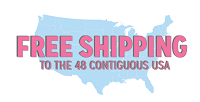 Product Videos
Custom Field
Product Reviews