Product Description
HearthStone Craftsbury Rear Heatshield
93-68900

INCLUDED IN KIT:

(1) 5939-010 -Heat Shield
(2) 5939-015 -Heat Shield
(1) 5939-020 -Heat Shield Extension (Top Exit)
(1) 5902-120 -Heat Shield Extension Bottom
(2) 4500-3435 -8-32 x 3/8" Screws
(8) 4500-3436 -10-24 x 3/8" Screws
INSTALLATION PROCEDURE:
1. Install the heat shield mounting brackets, first locate the four hex bolts on the back of the stove, two on the sloped surface of the back and the other two toward the bottom of the back about 6" either side of center (see illustration on page 2). Remove the bolts and use them to install the brackets (use the 10-mm wrench) by lining up the holes in the brackets with the threaded holes on the back of the stove and with the larger hooked portion of the brackets on top, extending upwards (discard the label bracket).
2. Place the 6 screws (10-24 x 3/8") into the brackets leaving the upper 4 loose enough to slide the heat shield over them and tighten the lowest 2. Hold the heat shield extension up to the brackets (as shown in illustration) align the two holes on the shield with the two lowest screws and adjust to pass screws through the holes. Once both screws are through the holes slide the heat shield down to catch the screws in the slots then tighten to the brackets

3) For top exit installations only: Attach the Top Exit heat shield filler plate to the rear heat shield. Align the holes in the Top Exit shield extension with the holes on the heat shield and attach using the #8-32 screws provided. Tighten the screws to hold the heat shield securely in place (see illustration below).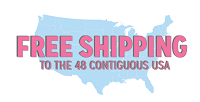 Product Videos
Custom Field
Product Reviews