Product Description
Avalon / Lopi Left Side Blower for Flush Wood Inserts
#228-10069

OEM Travis Industries Blower Designed for use with the below Avalon and Lopi Flush Wood Insert ONLY:
Avalon/Lopi/FPX Small Flush Wood Insert

Avalon/Lopi/FPX Flush Wood Plus Insert

Perfect Fit Wood Insert

Large Flush Wood Insert

Lopi Declaration Wood Insert

Lopi Cape Cod Wood Insert
INCLUDES: Left side blower attached to bracket, 4- Grommets & Brass spacers, Fasteners (4- #8 Flat Washers & 4- 8-32 Hex Center Lock Nuts)

Overall dimensions: 8.25" wide - 3.75" Deep - 3.375" Tall
Fan outlet Dimensions: 4.75"' wide - 1.25" tall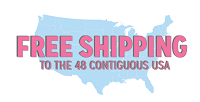 Product Videos
Custom Field
Shipping
Free Shipping to the 48 contiguous states
Product Reviews
This was the right part to stop the awful squeaking my stove made and it was easy to install - much easier than the sounds of replacing the bearings. I just had to remove the face of the stove (no tools required) and then use a wrench to loosen the mounting bolts of the blower. The wiring plugged into it without any soldering or screws. I wish I had done this sooner instead of dealing with that noise. I did not think it would be this easy.