Product Description
Napoleon Prestige PRO665 Series Gas Grill
Napoleon Prestige PRO665 Series Gas Grill
#PRO665
Napoleon's Prestige PRO Series Gas Grills are known for their beauty and performance. The new PRO665RSIB Gas Grill is no different. When compared to the competition, this grill outperforms with added features that are not found on the most expensive grills. The Prestige PRO Series PRO665RSIB just has more to offer. From its beautiful chrome accented lid, control knobs and towel bars, to its improved stable design with an even larger grilling area, the PRO665RSIB is a worthy addition to the PRO Series lineup.
GRILLING IN STYLE:
The new Prestige PRO Series PRO665RSIB Gas Grill comes with 8 burners in total, and can grill up to 42 hamburgers at once. That's not those wimpy, freezer burned, store bought ones, but large and juicy, hand made, 4-inch patties. But you're grilling on a PRO Series grill! You're not going to be making burgers, unless you're hosting the most amazing block party ever. You're going to be grilling gourmet meals on the 9.5-millimeter, stainless steel WAVE™ cooking grids. While you're busy grilling up the perfect steak, or slow grilling the perfect roast, you can cook amazing side dishes on the ceramic infrared side burner. Not just for quickly searing the perfect steak, the ceramic brick heats to 1,800°F in just over 30 seconds and can be used to make sauces, boil water, and even sauté.
PRODUCT FEATURES:
Direct grilling, searing, and sautéing aren't the only things you can do like a PRO on this grill. Napoleon has pushed the envelope again when it comes to innovative grill design. The PRO665RSIB Gas Grill comes with an integrated smoking tray that even has its own dedicated 8,000 BTU burner. Place soaked wood chips into the smoking tray and turn your PRO665RSIB into a smoker. However, the innovation doesn't stop there, because this grill also has built-in halogen lights to illuminate the grill for late evening grilling ease. There is even a power bar built-in to the grill base; this powers the lights and leaves you with available outlets for the rotisserie or any other electrical device you may need. The PRO665RSIB Gas Grill by Napoleon also comes with a commercial quality rotisserie kit. The infrared rear burner puts out an amazing 18,000 BTU's of power, helping you to create professional tasting rotissed meals.
Innovations don't stop with the smoker tube and built-in grill lights. The PRO665RSIB's control panel has been redesigned to give a sleek and more professional look. The control knobs have been fitted with the new NIGHT LIGHT™ system. The knobs glow a brilliant blue while working in the evening, lighting your controls without interfering with the interior halogen lights. That's not the only bright idea either. Inside your grill cabinet, open the soft close doors to reveal interior lights on your storage shelves and an ULTRA-GLIDE™ slide out propane tray for easy hookup when you change the tank

Fuel Type - Natural Gas & Propane
Burners - 8.00
Total BTU's - 99,000.00
Total Cooking Area (Square Inches) - 1,150.00
Lights - i-GLOW™ / NIGHT LIGHT™ control knobs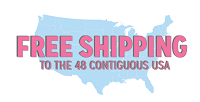 Product Videos
Custom Field
Product Reviews