Product Description
Lopi Small Wood Stove Replacement Glass

Replaces: Lopi 99400100, 173-01002, 250-01002

8-7/8" Height @ Center X 7-9/16" Height @ Corners X 15-5/16" Wide

Small Lopi Wood Stove clear (no etching) single door glass.
Fits most small single door models from 1986 to 2019 Including:

Lopi Answer 2019 and older

Lopi Patriot

Lopi Parlor

Lopi Endeavor 2019 and older

Lopi 380-NT

Lopi 380-440 1986-1989

Lopi X-96

Lopi Revere
Replacing the Glass The glass must not contact the door or glass clips directly. The glass gasket and glass clip gaskets insulate the glass to prevent cracking. Do not over-tighten the glass clips. Place the door front side down. Insert the glass gasket into the groove along the inside perimeter of the door. Place the glass on top of the gasket and secure with the glass clips.

NOTE: GLASS GASKET NOT INCLUDED.

For glass gasket on the 3-in-1 door use #224-11086 1/4" diameter rope gasket or 1/4" Gasket and 2 x 250-00914 and 1 x 250-01374

On the " 3-in-1 door" the glass is held in by a retainer that is covered by the outer frame of the door (the part you see with the door shut). To change the glass and glass gasket you would have to remove the outer frame of the door (two screws on the bottom) to expose the glass retainer

For glass gasket on the old style door use #99900405 3/4" wide flat tape gasket
On the "old style door" the glass retainer is on the inside of the door, so you would remove the retainer and glass from the back side of the stove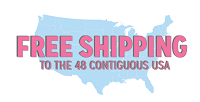 Product Videos
Custom Field
Shipping
Qualifies for Free Shipping
Product Reviews