Product Description
Lopi Wood Stove and Inserts - Power Cord w/ Rheostat
99000110
Power cord with in-line switch box that contains rheostat (#100-00123). This cord is for the older model fans that do not have a rheostat built into the body of the fan, Works for older universal rear and Lopi front blowers. The first few Flush Bay blowers (approx. 100) were built this way, but were then changed to have the rheostat mounted in the fan shroud.
For use on the below Models:
Lopi X-96

Lopi Ravere Insert

Lopi 520-96

Lopi 380/440

Lopi 380-96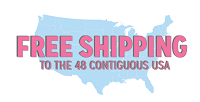 Product Videos
Custom Field
Product Reviews
LOPI POWER CORD W/RHEOSTAT 99000110

Exactly what I needed to replace the old Blower Control on my Lopi Freedom Fireplace Insert Stove purchased in 1996. Installation took about 10 minutes and was super easy given that I have already replaced the blowers and replaced the rivots that were in the blower housing with screws. If you did not remove the rivots previously, then I'd estimate 1 hr for the installation.