Product Description
Lopi Freedom Bay, Lopi Flush Bay Wood Insert Blower Kit
#99000125
Lopi Freedom Bay built between 1995-2004

Lopi Freedom Bay ND 2004 - 2020

Lopi Flush Bay built between 1992-1993
Bolts to the front of the insert under the ashlip with two 1/4-20 x 3/8" hex washer head thread cutting screws.
Approximately: 40" wide - 4.25" tall - 7.5" Total Depth - 4.25" Fan Housing Depth

BLOWER OPERATION:
The blower assists the convection chamber in distributing heat to your home. The directions below detail the options you have with the blower and the best method for operation.
What turns the blower on.
The blower includes a heat-sensing device that does not allow the blower to turn on until the appliance is up to temperature. Once up to temperature, the blower will operate at the speed determined by the position of the blower knob (see the illustration below). The blower shuts off once the appliance cools. How to Use the Blower to Regulate Heat Turn the blower to high if the room needs heat and the appliance is up to temperature. When the room has reached a high enough temperature, turn the blower off to stop the heat transfer. Used in conjunction with the air control, a steady temperature can be achieved.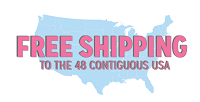 Product Videos
Custom Field
Product Reviews
Wood stove blower unit fits and works perfectly

Great customer service and very fast delivery. All I can say if I ever needed parts or technical support for my wood stove this is the place to go.

Blower works great. I had to get a replacement because the first one rattled though I suspect that was the shippers fault considering the shape the box arrived it. New one works wonderfully

Lopi Freedome Bay, Flush Bay Blower 99000125

This is a wonderful replacement for my fireplace insert. It is so nice to have heat again.