Product Description
Avalon / Lopi Burn Pot for Large Pellet Stoves and Inserts
This is the standard multi-fuel firepot for all large pellet stoves and inserts. This fire pot, when installed in one of the Travis models listed below, allows you to burn wood pellets of a wider range of quality including wood pellets with a higher ash content. You may also burn a mixture of corn and wood pellets up to a 50% - 50% proportion by volume. Shelled corn burned in Travis pellet appliances must be clean (free of husk and cob residue) and have a moisture content no greater than 15%.This part replaces part #99300171
Dimensions:
Width: 8 1/8" at Top --- 7 1/4" at Bottom
Height: 3"
Depth: 3"at Top --- 2" at Bottom

Compatibility:
Astoria Pellet Stove
Astoria Bay Fireplace Insert
Yankee Pellet Stove
Yankee Bay Fireplace insert
Arbor Pellet Stove
Leyden Pellet Stove

Installation: Install the fire pot by lowering it into the holder in the stove or insert. The large hole in one long side of the fire pot must face the back of the firebox toward the igniter tube. The assembly is made so it will only drop into place if the fire pot is turned to that position.
Maintenance: For an optimum fire and greatest efficiency, it is important to keep the fire pot free of built up ashes. If you are burning only high quality wood pellets, you should check and clean the fire pot at least every two weeks or after ten bags of pellets. If the pellets you are burning have a high ash content or if you burn a corn/wood pellet mixture, we recommend that you check the fire pot every day and clean it if necessary. Hard ashes, called clinkers, may build up rapidly. Use a stiff brush and a steel tool such as a screw driver to clean the fire pot. Be sure all the holes are clear of debris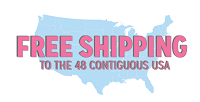 Warranty Information
Rocky Mountain Stove warrants, to the original purchaser, that the Lopi / Avalon components above will be free of defects in material and workmanship for a period of one (1) year from the date of purchase. Rocky Mountain Stove will repair or replace, at its option, any or all of the components of an assembly determined by Rocky Mountain Stove to be covered by this warranty.
Product Videos
Custom Field
Product Reviews
Have only used this product a couple nights but perfect fit and so far so good!!!