Product Description
Jotul F400 Castine Wood Stove - Single Door Replacement Glass

Part #
156209
Measurements: 18 5/8" x 11 7/16"

This item is the Replacement Glass and Glass Clips ONLY, if you need the glass gasket also please order 1/4" gasket from the choices below. If you need any other gaskets for the stove we would recommend the Jotul gasket kit, the Harman 1/4" gasket kit is self adhesive so you would not need to order cement. The Meeco 1/4" Gasket is gasket only so you would also need to order cement to attach the gasket to the stove


Glass Replacement

1. Remove the door from the stove and place on a flat surface.
2. Carefully remove all of the glass clips from the inside of the door.
3. Gently remove the glass panel and gasketing.
4. Using a wire brush, remove all remaining debris from the gasket channel.
5. Apply a small bead of gasket/stove cement to the gasket channel. Beginning at the bottom center, press the new gasket into place without stretching it. Do not overlap the ends of the gasket rope.
6. Center the new glass panel over the gasket with the word "Front" facing out. Reinstall the glass clips.
NOTE: It is extremely important to tighten the glass clips gradually, and in an alternating pattern as you would when tightening the lugs on an vehicle wheel. See figure 15.
7. It may be necessary to retighten the glass clips after the stove has be burned and the gasketing has been seated.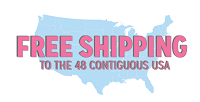 Product Videos
Custom Field
Product Reviews
Quick shipping and it even fit good