Product Description
Jotul Wood Stove Blower Kit
Jotul Blower Part #156431 is designed for use on the below Jotul Stoves
This kit includes components for mounting a thermostatically controlled 120 cfm blower to the back of the stove to enhance heat convection into the living area.

Installation:
Install the blower kit before moving the stove into its final position. If the stove is already installed, you may need to pull it out to install this blower. For Freestanding stove installations, where access to
the back of the stove is unrestricted, the Control Box may be mounted to either corner of the rear shroud. For Alcove or Hearthmount installations into fireplaces, the Switch Box must be mounted under the stove, attached to the stove using the left front leg stud. Determine the location most appropriate to your needs and follow the included installation steps.

Operation:
The blower is controlled by the heat-activated snapstat that will only function when the control switch is set in AUTO. After the fire is established, the snapstat will react to the heat and activate the blower. Fan speed may be manually adjusted with the rheostat knob. The blower will shut off automatically as the stove cools down. If automatic blower circulation is not desired, place the blower control switch in the MANUAL position.

Maintenance:
Disconnect the blower from its power source before cleaning or servicing. Regular cleaning will help ensure you obtain maximum life from the blower. Use a vacuum with a soft brush attachment to clean the blower fans and motor housing at least monthly, or more frequently if there are pets in the home. Keep the area under the stove free of dust and debris.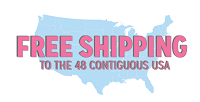 Product Videos
Custom Field
Product Reviews