Product Description
Jotul Gas Stove Complete Blower Kit
#156000

This Kit is designed for use with the below current model stoves only, if you have a old model gas stove you will most likely use a different blower

For use with:
GF 300 DV Allagash with Serial numbers higher then 30000
GF 400 DV Sebago with Serial numbers higher then 30000
GF 400 B-Vent Sebago
GF 500 DV Portland
GF 600 DV II

Contents
1. Blower
2. Mounting Bracket
3. Snapstat Wire Harness
4. Control Switch Wire Harness
5. Snapstat
6. Snapstat Bracket
7. Blower Duct Deflector (2)
8. M6 Hex Head Flange Nuts (2)
9. M6 x 12 Hex Head Flange Bolts (2)
10. M6 x 12 Wingscrew
11. #8 x 1/2" phillips screw (2)
Operation:
The blower is controlled by the heat-activated snapstat that will only function when the control switch is set in AUTO. After the fire is established, the snapstat will react to the heat and activate the blower. Fan speed may be manually adjusted with the rheostat knob. The blower will shut off automatically as the stove cools down. If automatic blower circulation is not desired, place the blower control switch in the MANUAL position.

Maintenance:
Disconnect the blower from its power source before cleaning or servicing. Regular cleaning will help ensure you obtain maximum life from the blower. Use a vacuum with a soft brush attachment to clean the blower fans and motor housing at least monthly, or more frequently if there are pets in the home. Keep the area under the stove free of dust and debris.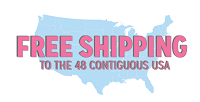 Product Videos
Custom Field
Product Reviews