Product Description
HearthStone Homestead Wood Stove - Cast Iron Upper Ash Grate
Genuine OEM Hearthstone Part # 2510-730 - Measures 9.125"

Designed for use with below models only:
HearthStone Homestead 8570 Wood Stove only
Cast iron ash grates can warp with time, this is normal: If your ash grate has warped, you should inspect and maybe replace your ash pan housing door gasket. If this gasket leaks air into the ash pan housing it can cause the fire to burn hotter then designed, causing the new ash grate to warp very quickly just like the old one.
The HearthStone Homestead Ash Grate sits in the bottom of the firebox on top of the 2510-720 Lower Grate. When turned it allows ashes to fall through into the ash pan.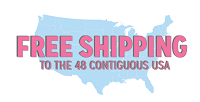 Product Videos
Custom Field
Product Reviews
Grate was as advertised. My stove is back up and running normal.

Nice product fits perfect. Great service!

Good Company

Shipped immediately, arrived quickly, fits perfect

Will purchase from this company again

Good products