Product Description
Hearthstone 96-53400 Out Side Air Adapter
3" Outside Air Adapter for below models:
Hearthstone Green Mountain 40 8640

Hearthstone Green Mountain 60 8660

Hearthstone Green Mountain 80 8680

Hearthstone Shelburne 8372

Hearthstone Craftsbury 8392

Hearthstone Lincoln 8060

Ambiance Hipster 20

Ambiance Hipster 14
You can connect an outside air source directly to this stove using an optional outside air kit. The advantage of providing outside air directly to the stove is that the air used by the stove for combustion is taken from outside the residence rather than from within the room where the stove is located.
The outside air kit for this stove allows for the direct connection of the stove's air intake to a minimum 3" (76 mm) diameter duct (supplied by others)* which leads to the outside of the house. When considering placement of the duct from the outside of the house to the hearth, keep in mind the need to avoid structural members of the house. The outside air kit attaches to the underside of the stove. Refer to the instructions provided with the kit for installation.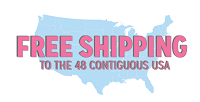 Product Videos
Custom Field
Product Reviews