Product Description
HearthStone Wood Stove Blower Kit
90-57000 Fan Kit for Hearthstone models only:
Shelburne 8370 & 8371 - do not use on the current model

Mansfield 8010, 8011 & 8012 - do not use on the current model

Homestead 8570

Craftsbury 8390 & 8391 - do not use on the current model

Heritage 8020 - do not use on the current model
HearthStone Fan Kit 90-57000 includes:
(1) Blower Assembly with Housing
(2) 10-24 x 2" Threaded Rods (#4500-2180)
(2) Rubber Tabs (#3900-050)
(1) Control Knob (7200-602)

IMPORTANT NOTE: The blower must be used in conjunction with the proper rear heat shield for the model stove installed. For the Mansfield and Heritage 8020, use item number 90-57200: Mansfield/Heritage 8020 Rear Heat Shield; for the Homestead, use item number 95-68700: Homestead Rear Heat Shield; for the Shelburne, use item number 9368700: Shelburne Rear Heat Shield. Use this blower only with the products intended and which have markings to indicate such use. The blower will force air up through the convection chamber that is formed between the back of the stove and the heat shield. The lip on the top of the heat shield will then direct the heated air out across the top of the stove.
BLOWER OPERATION: The blower is activated when the snap switch heats up (about 120 degrees F). It will take several minutes for the heat of the stove to activate the snap switch. A rheostat controls the blower fan speed. The rheostat knob is located on the right hand side of the blower housing. Turn the knob clockwise to turn the blower on. The fan is on the highest setting when it is first turned on. Continue to turn the knob clockwise to reduce the fan speed until it reaches its lowest setting. If the fan does not operate at the lowest setting, the rheostat requires adjustment. Contact your dealer for rheostat adjustment. To turn the blower off, turn the knob fully counterclockwise until it clicks into the off setting.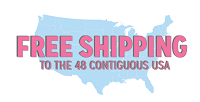 Warranty Information
Rocky Mountain Stove warrants, to the original purchaser, that the Hearthstone components above will be free of defects in material and workmanship for a period of one (1) year from the date of purchase. Rocky Mountain Stove will repair or replace, at its option, any or all of the components of an assembly determined by Rocky Mountain Stove to be covered by this warranty.
Product Videos
Custom Field
Product Reviews