Product Description
Avalon and Lopi AGP Burn Platform (Burnpot)
250-02614

NEW STYLE BURN POT: Includes alignment tube for ignitor and NEW Horizontal lip for better airflow

This Burn pot is used in All Lopi and Avalon AGP Pellet Stoves and Inserts including:

Avalon AGP Stove 2012 - 2017
Avalon AGP Insert 2013 - 2017
Lopi AGP Stove 2012 - Current
Lopi AGP Insert 2013 - Current
Installation:
1. Open the door.
2. Lift and remove the fire platform cover as shown below
3. Slide the fire platform bracket to the left.
4. Lift the fire platform out of the firebox.
5. Install the new fire platform and replace the cover.
NOTE: The 2 notches on both sides of the fire platform cover fit over the pins inside the firebox.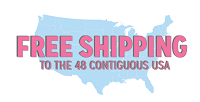 Product Videos
Custom Field
Product Reviews