Product Description
Jotul F400 Castine Wood Stove Screen
#221735

This Screen fits the current model Jotul F400 Castine Wood Stove with an opening height of 12" only, for older models with a 12 3/8" opening height of see: Older Model

The Jøtul F 400 has been approved for use as an open fireplace, with front door open. Care should be taken when operating the stove as a fireplace.
• Always have the Firescreen in place, attached to the stove front.
• Never overload the stove. For the best appearance, burn logs in the traditional three log configuration.
• When you operate the stove with the screen in place, efficiency is sacrificed for the sake of aesthetics, much as with a conventional fireplace. Wood will burn at a much faster rate as combustion air is uncontrolled. Most of the heat value of the wood will be lost up the chimney.

Not all installations will support the use of the firescreen.
Moderate or low draft conditions may result in smoke spillage from the stove when using the firescreen.

Warning: Operate your Jøtul F 400 with the front door fully open and the firescreen in place or fully closed. A partially opened door may result in overfiring. Also, if the door are left partly open, gas and flame may be drawn out of the stove opening, creating risks from both fire and smoke.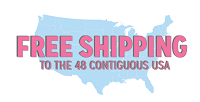 Product Videos
Custom Field
Product Reviews