Product Description
FPX Wood Fireplace - Glass Gasket Kit 91001630


Includes Glass gasket for (2) FPX Wood Burning Fireplace doors. Includes 130" of 7/8" wide 302-B fiberglass tape for around glass and 100" of 1/2" fiberglass rope to secure glass in retainers.
Also includes instructions to better facilitate installation on older "A" style doors.
Glass Replacement: Remove the old channel gasket from the glass. Attach the new channel gasket around the perimeter of the glass (start at the bottom of the glass). Slide the glass into place. Tuck the rope gasket into the groove between the glass and door frame channel (use a putty knife if necessary). The glass should be tight inside the door frame. Cut off the excess rope gasket.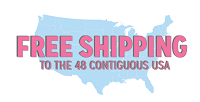 Product Videos
Custom Field
Product Reviews
Just right for our FPX 44 Elite

Pretty easy to do, and it even comes with instructions. :)