Product Description
FPX Wood Fireplace - Glass Gasket Kit 91001630

Compatibility: FPX 44 Elite, FPX 44A, FPX 36 Elite (single or double door) • FPX 36 A

Glass Replacement:
Remove the old channel gasket from the glass. Attach the new channel gasket around the perimeter of the glass (start at the bottom of the glass). Slide the glass into place. Tuck the rope gasket into the groove between the glass and door frame channel (use a putty knife if necessary). The glass should be tight inside the door frame. Cut off the excess rope gasket.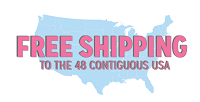 Product Videos
Custom Field
Product Reviews