Product Description
E-Stop Mechanical timer with manual emergency shut-off.
1 Hour Countdown Timer
The ESTOP1-0H Mechanical Timer with Emergency Shut-Off, 1-Hour by Firegear provides a high quality component to complete your gas fire pit project. This premium timer provides a mechanical shutoff option for use with your fire pit, allowing you to set your fire pit using a 1 hour countdown. This unit also includes an emergency shutoff.
Simple Operation:
TO TURN ON
Step 1 : Rotate the clear timer dial past 20 (ESTOP1-0H) or past 0.5 (ESTOP2-5H) to set the time. Timer will begin "ticking" when the dial is turned while the countdown time is set. \
Step 2: Turn red knob clockwise (about a ¼ turn) until it pops outward. Gas will now flow to enable you to light the appliance.
TO TURN OFF: Let timer expire or simply press red knob inward until it stops. The red knob will lock down with a "click"
and stop gas flow.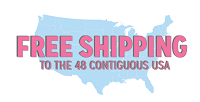 Product Videos
Custom Field
Product Reviews